Associate Professor, San Diego State University, 2021—present
Assistant Professor, San Diego State University, 2018—2021
Assistant Professor, New Jersey Institute of Technology, 2016—2018
B.Sc. Chemistry, Wuhan University, 2006
Ph.D., Chemistry, Tulane University, 2012
Postdoctoral Research Associate, Princeton University, 2012—2014
Postdoctoral Fellow, National Renewable Energy Lab, 2014—2016 
---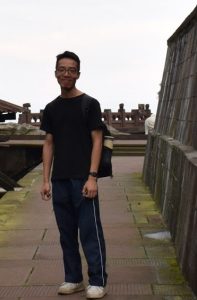 Yixiong Lin, JDP student; SRS Provost Award Winner, 2019
University Graduate Fellowship winner, 2019 
Yixiong Lin obtained his bachelor's degree in chemistry from Wuhan University, China, in summer 2017. In September 2017, he joined Prof. Yong Yan's group in NJIT for PhD studies. After a year, he moved to San Diego with Yan group and continued his research as a JDP student in SDSU Chemistry & Biochemistry Department. He loves biking and hiking. You can also find him listening to music in his spare time.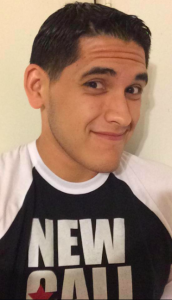 Jovan San Martin. I am a first-generation Chicano graduate student from Chula Vista, and I have been conducting research in Dr. Yan's lab for over one year. I am currently in the M.S. program, but I plan on transitioning to the Joint Doctoral Program after my first year of graduate school. My research interests are photoredox, heterogeneous catalysis, asymmetric catalysis, and perovskite nanocrystals. My end goal is to obtain a doctorate degree in Inorganic Chemistry and either join my friends in industry or return to my old high school and teach chemistry. When I used to have free time I enjoyed writing, playing Destiny with my friends, and lifting.
Pic goes here. 
Nhu Dang. Nhu joined us from University of California, Davis.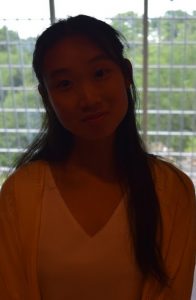 Yue Sun, a M.S. student in Yan Group. She finished her bachelor's degree in Food Science in China Agriculture University, which mainly are related to biochemistry, such as bacteria. In October 2017, she joined in Yan group, and worked on different chemical reactions that including C-C formation, cyclization reaction, C-N reaction, Suzuki reactions. Yue enjoys her time on all kinds of novel and drama.
Ramon Martinez is a first-generation college graduate having graduated in 2016 with a BS in Chemistry from UC Merced. During his undergrad, Ramon joined an organic synthesis research lab where he worked on radical C-H fluorination under Dr. Ryan Baxter. After graduating, he worked for AMPAC Fine Chemicals in a QC lab where he spent enough time to realize that he wanted to continue his education. In 2019 he was accepted into SDSU's Chemistry graduate program where he plans to obtain an MS.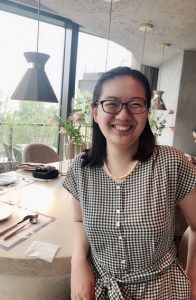 Dian Zhu; Dian graduated with a bachelor degree of biochemistry from Lawrence University at the end of 2017. She joined Yan research group after she attended M.S. program of NJIT and started involving in perovskite photocatalysis researching. In middle 2018, she moved to San Diego State University along with the Yan group and continued her research on photocatalysis. She is a video gameholic, you can also find a bunch of mobile games installed in her smartphone.
---
Undergraduate researcher
Griffin George. I am a senior chemistry student at SDSU. I was drawn to the field of chemistry because I was always interested in learning about how complex things around me could be broken down into simple components. I joined Dr. Yan's research group after taking his inorganic class which I found very engaging. I enjoy camping and hiking all around the Southwestern US.
Collin Miller is currently an undergrad biochemistry major at San Diego State University. After he graduates he intends to pursue a masters degree in chemistry. Collin joined Dr. Yan's research group because renewable energy is very important in today's world and because the group does really cool chemistry. Collin enjoys spending time outdoors climbing, hiking and skiing.
Cara Walten. I am in my last year at SDSU majoring in chemistry. Dr. Yan's lab was a good fit for me because of my interests in environmental chemistry. I plan to continue my studies in this field after I graduate in the spring. In my free time, I take advantage of living in beautiful San Diego with my friends
Sydney Spears. I am a junior biochemistry student originally from Kansas. I am pursuing a degree in this field because I have always been drawn to science. I became interested in Dr. Yan's research because renewable energy is going to benefit generations to come and I want to be a part of the experience. When I graduate, I plan to stay in San Diego and start my career and in my spare time I enjoy weightlifting and crocheting.
Claudine Manabat. I am currently a fourth-year chemistry student. Science has always fascinated me, especially when mad scientists would come to school and show their cool experiments. I joined Dr. Yan's lab because renewable energy is important source of energy for today and future generation. In my spare time I like to explore and play Pokémon Go.
John Cannon. I am currently a senior at San Diego State University and majoring in biochemistry.  After graduation I hope to work in industry for some time and then go from there.  I joined Dr. Yan's lab because the current focus of the lab is very interesting.  In my free time I like to workout and go to music festivals.
Stevaneia Yacob. I'm a senior Chemistry student living in San Diego. The reason I chose to get a degree in this field is because Chemistry always sounded so interesting to me. Also, I joined Dr. Yan's lab because renewable energy is an important source in everyone's life, and getting to learn more about it is one of my goals. After I graduate, I want to become a teacher, and teach students about Chemistry. In my spare time I like going to the beach and play volleyball.
Group Photo in the past.  
2019-11
2019-6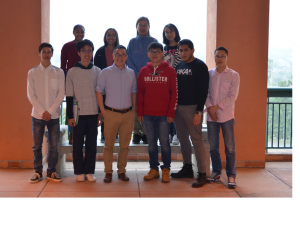 2019-1
Melissa Romero, Undergradaute 2018-2019 SDSU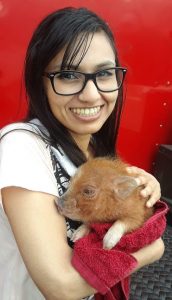 Previous members in NJIT
Mehrun Uddin; 2016
Wenting Cheng;2017
Yanhong Zhao; 2017
Jason Krasnow, Undergraduate Researcher, NJIT, 2016
Gina Fernandes, Undergraduate Researcher, NJIT, 2016
Shabab Abedi,Undergraduate Researcher, NJIT, 2016
Hamza Hasan,Undergraduate Researcher, NJIT, 2016
Benjamin November
I am a fourth year undergraduate at the University of Chicago double majoring in physics and molecular engineering. I plan to pursue a PhD in condensed matter physics and eventually obtain a professorship in order to teach and continue researching.
Emanuel Diaz
Emanuel Diaz is a rising Junior attending Union City High School who is conducting research in the Yan Group at Njit in hopes of acquiring experience as well as knowledge in the field of chemistry. During his spare time, he enjoys playing and watching soccer, playing video games, and traveling.
Yarianny Carreras
Yarianny Carreras is an upcoming junior at Union City High School who hopes to gain more lab experience and be of much help as possible by doing research with the Yan group. In her spare time, she enjoys reading and writing.